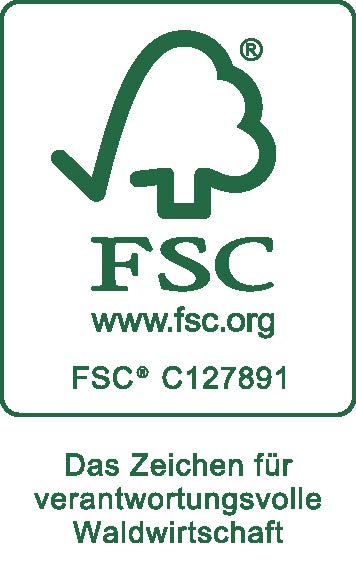 FSC stands for Forest Stewardship Council and is an international forest management certification system. Ten principles that are valid worldwide guarantee that wood and paper products are labelled with the FSC seal of responsibly managed forests.
These principles are set out in an international standard. The FSC standard requires that the ecological functions of a forest must be maintained, it protects endangered species of flora and fauna and secures the rights of indigenous people and workers. The idea that an FSC-certified forest is completely untouched nature, however, is not true.
The forest is managed under strict principles and criteria that can sustain the forest as an ecosystem in the long term.